Habits of Health
I am hosting an event at Motion Cryotherapy on Saturday, January 21st at 5:30 pm PST that is guaranteed to put you on an entirely new trajectory for your health!

This event is derived from the best­selling book written by Dr. Wayne Scott Andersen, "Habits of Health: The Path to Permanent Weight Control and Optimal Health™."

Join thousands of people worldwide who've gone from discouragement to confidence, from depletion to unimaginable vitality and discover how you can live better, happier, and healthier into your eighties, nineties, and beyond.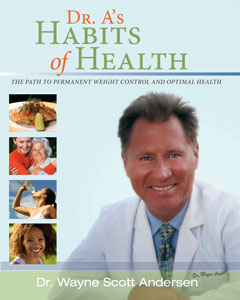 Stop Surviving and Start Thriving!
When And Where
From January 21, 2017 - 05:30 PM To 6:30 PM
PST
At
4220 S Grand Canyon Drive Suite 7 Las Vegas 89147 United States